Crops and Livestock
K-State Research and Extension News
---
Upcoming Events
*Find a list of all state events under the "State Extension Events" tab on the left side of this webpage*
2018/2019 Calving School Locations
The program will outline the normal processes of calving. A.J. Tarpoff, K-State Research and Extension beef veterinarian, said the goals of the calving schools are to increase knowledge and practical skills, and increase the number of live calves born.
The schools will also share tips on when and how to intervene to assist the cow and how those times may be different when dealing with young heifers. Presenters will demonstrate proper use of calving equipment on life-size scale.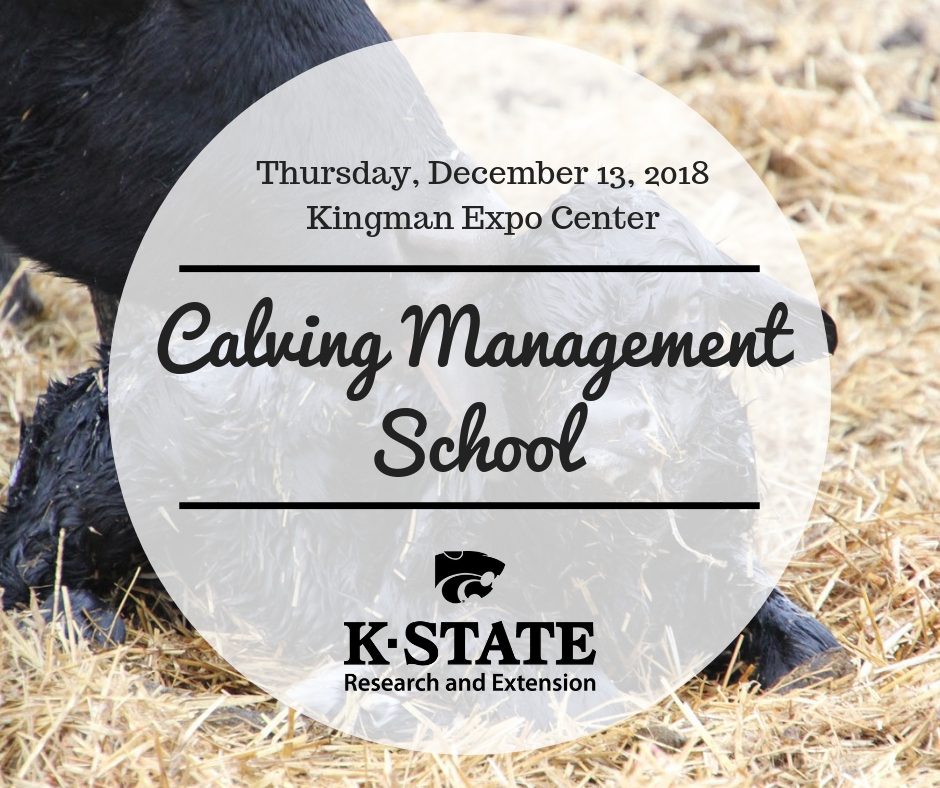 Nov. 16th- Goodland
Dec. 4th- Oskaloosa
Dec. 11th- Yates Center
Dec. 13th- Kingman
Dec. 13th- McPherson
Jan. 9th- Russell
Jan 16th- Montezuma
---
Useful Publications and Links
Agriculture Hot Topic
We get several requests for information on Kansas Pasture Rental Rates. You can download a publication that details this information here: Rental Rates.
---
Did you know some of our services include:
Soil & Forage Testing
Plant & Insect Identification
Lawn, Tree and Plant Disease Diagnosis
Testing for Private Pesticide Examination, Wildlife Nuisance Control Examination
Our office also provides:
Water Test Kits
Hay Probe for feed testing
Radon Kits (as requested)